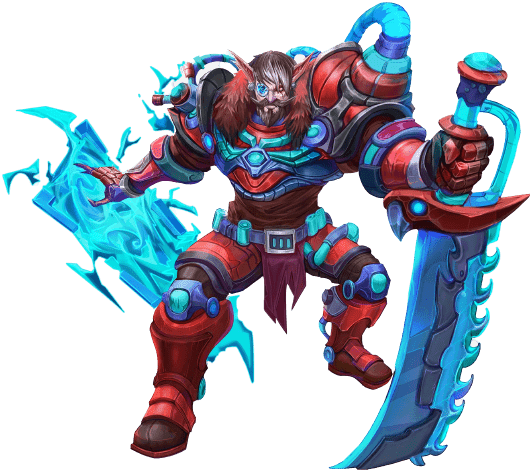 Your Satisfaction is Guaranteed
Absolute Transparency
You will have total understanding of your purchase before any proceedings begin. The control is entirely in your hands.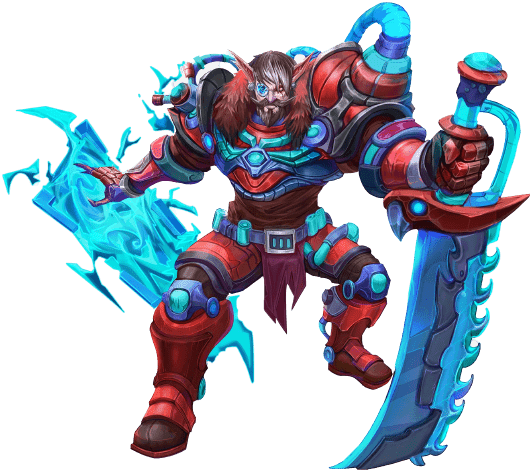 Absolute Transparency
You will have total understanding of your purchase before any proceedings begin. The control is entirely in your hands.
Secured Private Data
We utilize VPN protection to ensure the utmost safety of your LoL boost or Valorant boost, and to secure client data, we use 256-bit SSL encryption.
Refund Policy
Our Refund Policy is designed for maximum client flexibility. Depending on the progress, customers have the possibility to claim either full or partial refunds.
Years Of Experience
N1boost's support center features around-the-clock live chat and phone services, ready to provide assistance with any issues related to your ELO boost.
Order Tracking
Monitor the progress, engage in chat with the booster, and keep a track of your match history in the customer's section.
VPN Protection
Rest assured, the safety of your account is our utmost priority. This is ensured by our cutting-edge, automated VPN system.
Appear Offline
The booster operates in offline mode, ensuring the boosting process remains unnoticed by those on your friend list.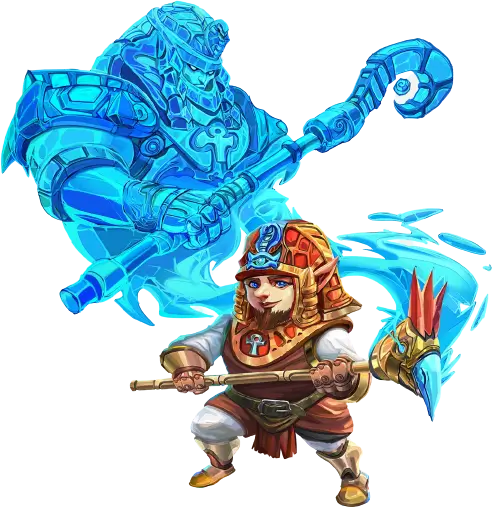 GOT ANY QUESTIONS?
Our incredible Customer Support team is available round the clock, 24/7, to assist you with any inquiries you may have about our services!
ABOUT US
Welcome to N1Boost, the go-to place for top-notch Elo boosting in popular games like Valorant, League of Legends, Apex Legends, and Teamfight Tactics. Our skilled team, passionate about eSports, has years of experience in helping players reach their target ranks effortlessly. Choose N1Boost for a reliable and efficient rank boost in your favorite game.


Enhance Your Gaming Skills: N1Boost's Expert Elo Boosting for League of Legends, Valorant, Apex Legends & TFT Players
Since our launch on June 2, 2020, N1Boost has stood out as a leader in the gaming boost industry. With over two years of expertise, we've refined our approach to deliver exceptional Elo-boosting services. Catering to passionate gamers, we provide specialized support in League of Legends, Valorant, Apex Legends, and TFT, helping you achieve your desired ranks with ease and efficiency.


Building Trust and Achieving Excellence
N1Boost: Your Reliable Partner in Gaming Success
We pride ourselves on a track record of reliability and high quality. With over 2000 orders successfully fulfilled through Discord and a growing list of 450 five-star reviews on Trustpilot, N1Boost is your go-to source for gaming excellence. Our commitment to quality and customer satisfaction is evident in every service we provide.


Reach New Rank with N1BOOST
Struggling to climb the ranks in your favorite online games? N1BOOST is here to help. We understand the challenge and are dedicated to making your ascent in the gaming world as smooth and enjoyable as possible. Trust N1BOOST to be your ally in achieving those sought-after victories and higher rankings


What Makes N1BOOST Cool?
A lot of gamers say N1BOOST is the go-to place for a rank boost, and here's why:
Top Gamers Got Your Back: Our team at N1BOOST isn't just good; they're awesome. They know the game inside-out, and they're here to help you shoot up the ranks fast.
We Keep It Safe: We know your game account is precious. So, we make sure it's safe and sound. Our gamers are cool people who'll respect your stuff.
It's All About You: At N1BOOST, we don't just play for you. We chat and share tips, and if you fancy, you can even team up with our gamers for some DuoQ action.
Stay in the Loop: We're not into secrets. You'll always know what's going on with your account, and if you've got questions, we're all ears.
Learn as You Go: Apart from boosting your rank, our team shares cool tricks and tips to make you a better player.
We're All About Being the Best: We love gaming, and we're all about making sure you have the best time with us. That's why we keep making N1BOOST even better for you.
In the big gaming world, if you're looking to get ahead, or just want to enjoy some top-tier gaming, remember this – N1BOOST is here for you.


The
Real MVPs of Elo Boosting: Meet the N1BOOST Squad
Hey there, gamer! So, you've heard about Elo boosting, right? It's that cool thing where skilled players help you climb up the game ranks. But let's be honest, not all boosters are created equal. And that's where N1BOOST steps in.



Why N1BOOST is the Talk of the Boosting Service
Best of the Best: Imagine having the LeBron James or Lionel Messi of gaming helping you out. That's what it feels like with the N1BOOST team. They aren't just any players; they're the cream of the crop.

Friendly Faces: Apart from being gaming gurus, our N1BOOST crew is made up of genuine, down-to-earth folks. They're easy to chat with, always up for a laugh, and they get the gaming struggles.
Learning Made Fun: It's not just about boosting ranks. The N1BOOST team loves to share. Got a question? Need a tip or trick? Just ask. They're like your personal gaming Yodas.
Safety First, Always: We get it, handing over your account can feel a bit iffy. But with N1BOOST, it's all chill. Our team respects your account like it's their own. No funny business, just pure gaming.
Always in the Loop: You know that friend who texts back immediately? That's us. N1BOOST keeps you updated, so you're never left guessing.
So, if you're keen on getting a boost, not just in ranks but also in gaming fun, give a shout-out to the N1BOOST squad. They're the real MVPs, ready to make your gaming journey epic.


N1BOOST: Like Having a Gaming Buddy Who's Got Your Back
Hey, fellow gamer! 🎮 So, you're on the hunt to step up your game and hit those higher ranks? We've all been there. Sometimes, all we need is a little push from a pro. Enter N1BOOST.
Why Gamers Keep Coming Back to N1BOOST:
Real People, Real Skills: No robots, no shortcuts. At N1BOOST, it's all about genuine players who know their stuff. And hey, they're the kind of people you'd want to grab a pizza with!
Your Game, Your Rules: Want to keep it lowkey? Or maybe you have that one favorite character you always play? No worries! Tell us how you like it, and we're on it.
Safety is Our Jam: Letting someone into your account can be nerve-wracking, right? At N1BOOST, we treat your game like our grandma's secret cookie recipe – top secret and with utmost care.
Stay in the Know: With N1BOOST, you're never left in the dark. Picture us as that reliable buddy who always keeps you updated. Any changes, progress, or just a funny in-game moment? You'll hear about it.
Learn and Grow: It's more than just a boost. The N1BOOST fam loves to share their knowledge. Think of them as your personal game mentors, always ready with a tip or two.
To put it simply, N1BOOST isn't just another boosting service. It's like having a trusted gaming pal helping you out. So, if you're ready to level up and have some fun along the way, N1BOOST is your go-to spot. Game on!
N1BOOST: Where Every Hour is Gamer Support Hour!
What Makes N1BOOST's Chat and Support Special:
Real Talk with Real People: Automated Responses? Nah, that's not our style. At N1BOOST, you're chatting with real-life, game-loving humans. No robot talk, just chill conversations.
Got Questions? Get Answers: From "How does this boosting thing work?" to "Who's the best champ for a newbie?", shoot your questions, and we'll serve up the answers. We're like your gaming encyclopedia, but way cooler.
Stay in the Loop: Order something from us. We've got your back. Our chat keeps you in the know about your order's progress. Think of it as getting real-time updates from a buddy.
Support that Gets You: We understand the gamer life – the ups, the downs, the "just one more game" moments. So, when you chat with N1BOOST, you're chatting with someone who gets you.
In short, with N1BOOST, you're never gaming solo. Day or night, rain or shine, we're here, ready to chat and lend a helping hand. So, next time you need support or just want a gaming chit-chat, you know where to click. GG!
N1BOOST: Quality Gaming Boost without Emptying Your Wallet!
Hey, fellow gamer! 🎮 You know that awesome feeling of finding a top-tier pizza slice for just a couple of bucks? That's N1BOOST for you but in the gaming boost world.
Discover the N1BOOST Advantage:
Affordable Excellence in Gaming: At N1BOOST, we're all about offering top-tier gaming experiences at prices that won't empty your wallet. Think of it as accessing premium gameplay at budget-friendly costs – high quality, low expense. It's your gateway to the big leagues, made accessible for everyone.
N1BOOST: Where Quality Meets Affordability
Serious Gamers, Serious Skills: Don't be fooled by our affordable rates. At N1BOOST, we set the bar high. Our team is stacked with real-deal players, each bringing their top-tier skills to the table. We're all about delivering high-quality gaming experiences, where our expertise shines as much as our affordable pricing.
No Hidden Nonsense: No sneaky fees, no last-minute surprises. With N1BOOST, what you see is what you get. It's like ordering a burger and getting the extra fries for free.
Quality that Speaks: Our prices might make you double-take, but our results will make you a believer. Think of us as that hidden gem diner: affordable and ridiculously good.
We've Got Your Back: Low prices don't mean "you're on your own". Our support team is here, always ready to help, chat, or share a virtual high-five.
Simply put, N1BOOST is all about giving you the best bang for your buck. Top-tier gaming boosts, super-friendly prices. So, next time you're looking to level up without spending a ton, give us a shout. Game on!
Unrivaled Gaming Boost Services
Whether you're navigating the intense landscapes of League of Legends or mastering the tactical realms of Valorant, N1Boost offers a comprehensive range of services:
*The Ultimate in League of Legends Boosting: Navigating the vast and challenging universe of League of Legends requires skill, strategy, and a partner who understands your gaming aspirations. With N1Boost by your side, rise through the ranks seamlessly
Rank Boost: Aiming for a particular tier or division? Let our elite gamers fast-track your ascent.
DuoQ Boost: Dive into the battleground alongside our professionals, experiencing a synergy like never before.
Placements Boost: Start strong right from the beginning of the season with a robust placements performance.
Flex Boost: Enhance your Flex Queue rankings with precision strategies and gameplay.
Unrated Boost: Unleash your potential in unrated matches, setting the tone for your competitive journey.
Exclusive Smurf Shop: Dive into a fresh realm of LoL with high-quality Smurf accounts tailored for varied gameplay experiences.
Valorant Excellence with N1Boost
In the tactical world of Valorant, every move counts. Boost your gameplay with our specialized services:
Rank Boost: Rise through the echelons of Valorant rankings with the support of our seasoned sharpshooters.
DuoQ Boost: Pair up with our experts, mastering rounds and ensuring a remarkable win rate.
Placements Boost: Ensure a dominant start in your Valorant journey with top-tier placements.
Net Win: Achieve decisive victories in every match, backed by our unparalleled game sense and execution.
Unrated Boost: Perfect your gameplay dynamics in unrated matches, all under the guidance of our Valorant pros.
With an unwavering commitment to excellence, N1Boost combines experience, expertise, and a passion for gaming to deliver unparalleled boosting services. Our team of professional gamers is handpicked, ensuring you receive not just a boost, but an experience.
Dive into a world where your gaming dreams become achievements. With N1Boost, your journey to the top is not just possible; it's a guarantee.
Boost Your Apex Legends Performance with N1BOOST
Are you looking to climb the ranks in Apex Legends? N1BOOST is here to help. Our Apex Legends Elo Boost service is designed for players who want to enhance their gameplay and reach higher levels efficiently. Our team of experienced players will guide you through the ranks, ensuring a seamless and rewarding experience. With N1BOOST, achieving your desired rank in Apex Legends is just a few clicks away. Simple, effective, and tailored to your gaming needs – that's the N1BOOST promise.
Rank Boost: Are you stuck in your current Apex Legends rank? Want to experience higher-tier gameplay but don't have the time or expertise to climb the ranks yourself? Apex Legends rank boost is the solution you need. It's a service where skilled players help you ascend through the game's ranks, offering a faster route to your desired level. Whether you're looking to break out of Bronze, reach Diamond, or even touch the elusive Apex Predator rank, a rank boost can make it happen. Ideal for those who want to enjoy the game at a more competitive level without the grind. With Apex Legends rank boost, you get to see your account rise in ranks while you focus on other aspects of your life. Remember, always choose a reputable service to ensure your account's safety and a quality experience.
Provisional Games Boost: Apex Legends with confidence using N1Boost's Provisional Games Boost. This service is crafted to give players a solid start, placing them in an advantageous position right from the beginning. Our expert team handles your initial matches, aiming to secure the best possible outcomes. Ideal for both newcomers and seasoned players, this boost ensures you don't just participate but excel in Apex Legends. With N1Boost, you get a hassle-free, efficient service focused on maximizing your gaming potential. We adhere to Google SEO standards, ensuring a straightforward and accessible experience for all our clients. Start your season strong with N1Boost's Provisional Games Boost.
Hey, fellow joystick jockey! 🎮 Ever had that late-night gaming itch and needed some help? Or perhaps a midday question that just couldn't wait? Enter N1BOOST.
Always Awake, Always Ready
: Whether it's a late-night snack craving or an early morning gaming spree, N1BOOST is always up. Seriously, we're like that 24/7 diner that always has the lights on. Pop into our chat anytime!
Net Win: Secure those crucial victories with our dedicated team ensuring success
Achievement Badges Service: N1Boost offers an exclusive Achievement Badges service for Apex Legends, tailored to help players showcase their gaming prowess. Striving for specific in-game achievements can be challenging, but our professional team makes it seamless. Whether you're eyeing the rarest badges or just want to enhance your profile, we've got you covered. Our service is efficient, reliable, and designed to respect your time and effort. With N1Boost, achieving those coveted badges becomes more accessible, letting you stand out in the Apex Legends community. We ensure a straightforward and user-friendly experience for every gamer. Elevate your Apex Legends journey with N1Boost's Achievement Badges service.
Kill Boost Service: N1Boost introduces an essential Apex Legends Kill Boost service, perfect for players aiming to elevate their game. We understand the thrill of increasing your kill count, and our service is designed to help you achieve that. Our team of skilled players will assist in boosting your kills, and enhancing your stats and gaming reputation. Whether you're looking to impress your squad or just enjoy a more formidable presence in the game, N1Boost has you covered. Our approach is direct, efficient, and aligns with standards for a hassle-free experience. Choose N1Boost for a reliable, straightforward path to boosting your kills in Apex Legends, and take your gameplay to the next level.
Win Boost Service: N1Boost proudly presents its Apex Legends Win Boost service, tailor-made for players keen on enhancing their win rate. Struggling to notch those victories? Our service is your solution. We employ a team of adept players who specialize in securing wins, thereby improving your overall game performance and standing. This service is ideal for players who aim to climb the rankings quickly or simply want to enjoy the satisfaction of more consistent victories. At N1Boost, we prioritize a straightforward and efficient approach, ensuring our services are in line with standards for ease of access and understanding. Opt for N1Boost's Win Boost service to transform your Apex Legends journey with more wins, better stats, and an enjoyable gaming experience.

Boost Your TFT Journey with N1Boost's Elo Boosting ServiceDiscover the ultimate path to TFT mastery with N1Boost's Elo Boosting Service. Designed for Teamfight Tactics players who want to climb the ranks swiftly and efficiently, our service offers a seamless boost to your Elo. Our team consists of experienced TFT strategists and high-ranking players, dedicated to enhancing your ranking with skill and precision. Whether you're stuck at a certain rank or just aiming to reach higher tiers faster, N1Boost is your go-to solution. We focus on providing a straightforward, clear, and SEO-optimized experience, ensuring our service is easily accessible and understandable. Trust N1Boost to elevate your TFT gameplay, offering a competitive edge and a satisfying climb up the ranks.

Rank Boost Service: TFT Rank Boosting is all about helping you climb the ranks in Teamfight Tactics, the popular auto-battler game. At N1Boost, we offer specialized services where expert players assist you in advancing through the game's competitive tiers. Whether you're aiming for a higher league or struggling to break through a rank, our professional boosters provide the edge you need. This service is tailored to your individual goals, ensuring a personalized and effective path to improve your TFT standings quickly and reliably.
Win Boost Service: Win Boosting in Teamfight Tactics (TFT) is designed to increase your game victories efficiently. At N1Boost, we specialize in providing this service, where skilled players aid you in securing more wins. Perfect for players looking to improve their win rate, overcome challenging levels, or simply enjoy a streak of triumphs, our TFT Win Boosting is tailored to meet your specific needs. Our professional boosters employ strategies and insights that maximize your chances of success, offering a swift and effective way to enhance your TFT experience and celebrate more victories.
Placements Boosting Service: Placements Boosting in Teamfight Tactics (TFT) is a vital service for players aiming to start their season on a high note. N1Boost offers specialized assistance during your placement matches, ensuring a strong beginning to your TFT journey. Our experienced boosters play on your behalf or guide you through these crucial early games, significantly improving your chances of landing a favorable initial rank. This service is ideal for players who want to bypass the uncertainty of placement matches and aim for a higher starting point. With N1Boost's Placements Boosting, step into your TFT season with confidence, backed by the skill and expertise of our professional team.