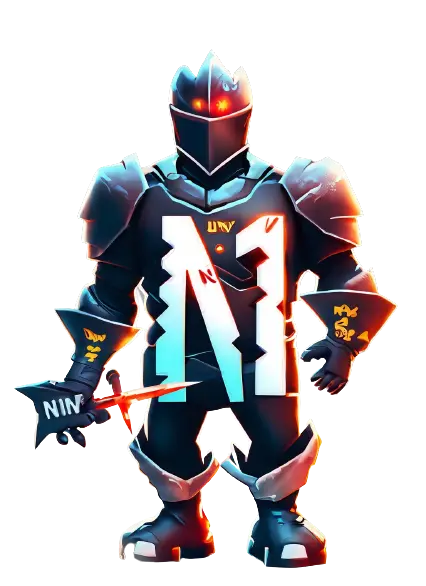 Your Satisfaction is Guaranteed
Absolute Transparency
You will have total understanding of your purchase before any proceedings begin. The control is entirely in your hands.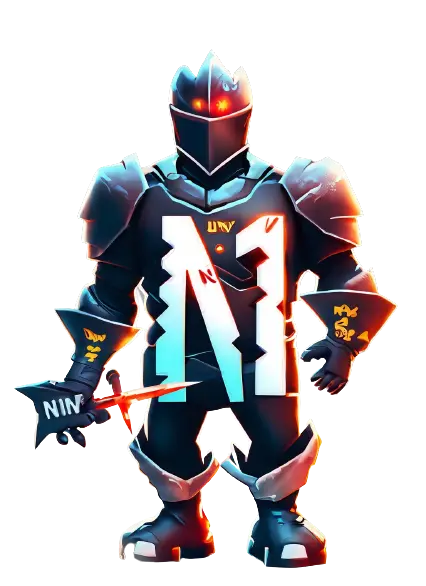 Absolute Transparency
You will have total understanding of your purchase before any proceedings begin. The control is entirely in your hands.
Secured Private Data
We utilize VPN protection to ensure the utmost safety of your LoL boost or Valorant boost, and to secure client data, we use 256-bit SSL encryption.
Refund Policy
Our Refund Policy is designed for maximum client flexibility. Depending on the progress, customers have the possibility to claim either full or partial refunds.
Years Of Experience
N1boost's support center features around-the-clock live chat and phone services, ready to provide assistance with any issues related to your ELO boost.
Order Tracking
Monitor the progress, engage in chat with the booster, and keep a track of your match history in the customer's section.
VPN Protection
Rest assured, the safety of your account is our utmost priority. This is ensured by our cutting-edge, automated VPN system.
Appear Offline
The booster operates in offline mode, ensuring the boosting process remains unnoticed by those on your friend list.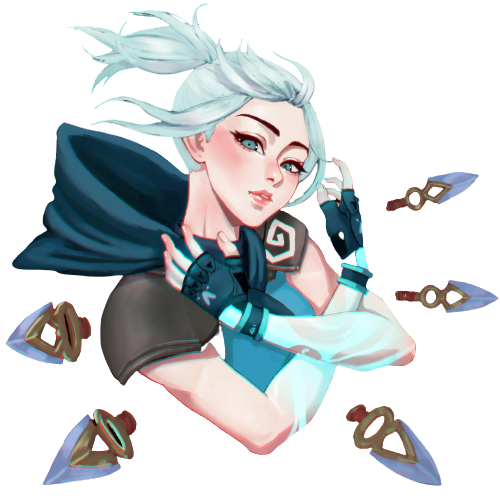 Don't hold back!
Begin experiencing gameplay at your deserved ranking right now.


TEAM FIGHT TACTICS

APEX LEGENDS
GOT ANY QUESTIONS?
Our incredible Customer Support team is available round the clock, 24/7, to assist you with any inquiries you may have about our services!
ABOUT US
N1Boost - Unleashing True Gaming Potential in Valorant and League of Legends Through Expert Elo Boosting
Welcome to N1Boost, a respected name in the international gaming community providing exceptional Elo boosting services for Valorant and League of Legends (LoL) gamers. With a team of seasoned professional gamers, we have been serving the community for over two years, ensuring our clients reach the gaming ranks they aspire to. N1Boost originated on Discord, offering elo boosting services that earned us over 2000 five-star reviews, a testament to our commitment to quality service and client satisfaction. Having completed more than 2000 orders to date, our expertise and dedication to the gaming community are truly unrivaled. Choosing N1Boost guarantees a substantial boost in your Valorant and LoL ranking, thanks to our highly skilled and reliable gamers. Our Valorant Elo Boost and LoL Elo Boost services are specifically tailored to meet individual gaming objectives and enhance the overall gaming experience. We place a high value on your gaming account's safety and security. Our Valorant and LOL boost services are designed to be efficient and secure, handled by professionals who are trained to respect your account while delivering rapid results. In addition to boosting your ranks, N1Boost also provides an opportunity to learn from the best. Our pro gamers share valuable strategies and tips, empowering you to maintain or surpass your boosted rank. Our customer base comprises dedicated Valorant players and League of Legends players, who trust our services to help them reach their full potential in gaming. With N1Boost, your Valorant ranked boost or LoL ranked boost becomes a seamless and rewarding journey. Beyond ranking boosts, we offer LoL smurf accounts for players seeking a fresh start or new challenges. Our services extend to every aspect of your gaming experience, ensuring you always have the right tools to conquer the leaderboards. N1Boost is your trusted partner in achieving gaming excellence. With our robust loyalty program, dedicated services, and professional guidance, we empower you to dominate in Valorant and League of Legends.
Valorant All About Boost
The game world is like an endless ocean. There are many games that appeal to different tastes in front of people. One of them is the game called Valorant. This game is a game that was first released on June 2, 2020. The game is released by Riot Games. As gamers know very well, this game is a free-to-play multiplayer tactical first-person shooter video game. The game has its own levels. Just about this game, about boosting the game, as in similar games, the Valorant Boosting concept emerges. This concept is basically to get reinforcements from outside to win the game, to boost the ranking in the game. Naturally, this has a cost. People resort to this method when they feel weak in the game or when they cannot win the game even though there is very little time left to win the game.
Valorant Elo Boost Supplements are divided into sub-headings in themselves. Each has a different use and purpose;
Valorant Elo Boost: It is a Boost to the rank in the game.
Valorant Duo Boost: It is a specialized service that shares similarities with Win Boost. In this boosting option, two players form a team, with one of them being an experienced booster. The primary goal of Valorant Duo Boost: It is to increase the chances of winning matches and achieving victory more easily.
Valorant Win Boost: It can be defined as Win Boost. Thus, there is a chance to win the game more easily.
Valorant Placements Boost: It is a type of boost for settlement support in the game.
Valorant Unrated Boost: It is an Unrated Boost type.
As you can see, the concept of boost is an extremely broad concept. People can go a long way in the game by taking one of these supplements or whatever they need.
League of Legends All About Boost
The gaming world offers endless captivating experiences tailored to diverse preferences. Among these, League of Legends stands out as an iconic game. Originally released on October 27, 2009, the game is developed and published by Riot Games. As avid gamers know, League of Legends is a free-to-play multiplayer online battle arena (MOBA) video game, cherished for its strategic gameplay and intense battles. Just like in similar games, the concept of League of Legends Boosting has emerged in this realm. This concept essentially entails seeking external reinforcement to secure victories and elevate one's rank in the game. Naturally, such services come at a cost. Players often turn to Boost when they feel they need an edge or struggle to achieve victory within the limited time they have to play.
League of Legends Elo Boost offerings encompass various subcategories, each serving a distinct purpose;
League of Legends Elo Boost: This type of boost aims to elevate the player's rank in the game, providing a higher tier to showcase their skills.

League of Legends Duo Boost: It is a specific type of elo boosting service that focuses on elevating the player's rank through a cooperative effort with a more experienced player, known as the "booster." In this service, two players team up to play together in ranked matches.
League of Legends Win Boost: The Win Boost, as the name suggests, enhances the chances of winning matches, leading to more triumphant moments on the battlefield.
League of Legends Placements Boost: For those seeking support during placement matches, this boost provides an advantage in securing a favorable starting rank.
League of Legends Unrated Boost: An Unranked Boost is available for players looking to improve their performance in non-ranked games.
As evident, the concept of boosting in League of Legends encompasses a wide range of options. Players can embark on their journey to greatness by selecting the boost type that best suits their needs and aspirations.
Where to Get This Service?
You too first Valorant Rank Boosting If you want to get one or more of the boosts mentioned above, all you have to do is to enter N1Boost.com It is effortless to trade here. You can quickly get in touch with the customer representative who will help you at every step you get stuck in, and you can handle your business comfortably.
In terms of price, the numbers on the site are extremely suitable when compared with similar sites. Since the site has a reliable infrastructure, the necessary services to win and progress in the Valorant game can be safely purchased without the slightest worry.